Recruitment services
---
75inQ partners with Sustainable Talent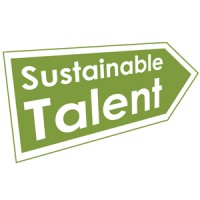 Over 15 years of experience in the sustainable labour market.
Access extensive and complementary networks.
Experts in finding and binding the right talents to your organization.
The Recruitment & Selection Process
Results
Selection of a minimum of 3, a maximum of 5 suitable candidates for an existing profile, with whom the organization can conduct an initial interview.
interview
The deepening of the selection process is continued here.
Match
The candidate signs an employment contract.
Service
Deepening and supplementing vacancies with stakeholder overview and interests.
Approval profile with HR Manager and Line Manager
Proactively approaching potential suitable candidates personally
Preparing the job interviews
Introduction to the client for the first round of discussions
Presence and advice of Sustainable Talent in the first round of discussions
Selection of candidates for second round of interviews
Presence and advice of Sustainable Talent in the second round of discussions
Support negotiation of employment contract
benefits
Your organization will permanently bind a network of Sustainable Talents and Female Energy Professionals
Sustainable Talent and 75inQ can pro-actively poll these experts for the vacancy through the personal connection.
Our search is diplomatic, without undue attention.
joining forces to accelerate the transition to sustainability
---
People are making the transition