What is financial freedom for you?
Let's talk about money.
What is the impact of profit on our current energy system and what about your paycheck?
Join 75inQ's director Anouk Creusen to talk about money, the economic system and your wallet.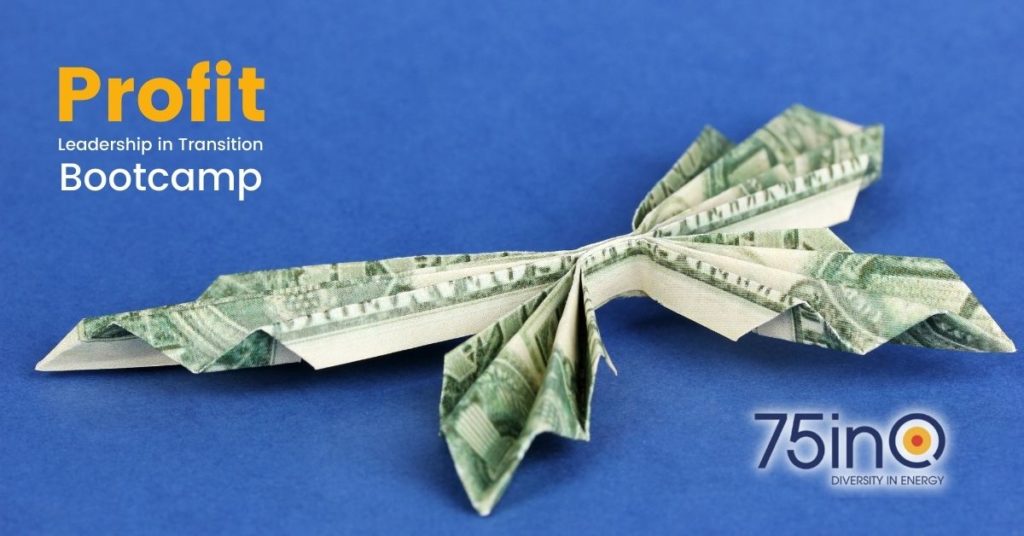 In this module you will learn about:
The economic system and how we got here today.
New economic models.
Social and planetary boundaries.
Your route to economic independence.
A lot of science; explained in an accessible way.
A thought-provoking module that helps to identify the relative importance of wealth (material or immaterial) in your life and illustrates what areas to work on to bring balance between excessive consumption and shortfall.
Join us if you care for money, value and profit.
Professionals in- and outside the energy industry.
Underpaid and overpaid employees, job-searchers and everyone else.
You want to understand what mattes for economic independence.
You like to try and experience our services and acquire new insights.
You support our mission towards diversity in energy.
lunch & learn
Watch the online module conveniently during lunchtime and enjoy an educational break.
Interactive Assignments
Before and after the online module you will receive extra training material by email.
Online modules
The online services of 75inQ and Herzien are designed to help you move at your own pace.
Register now and:
Select a date at your convenience.
Receive the pre-reading material by email 3 days ahead of the module and start gaining new insights.
Join the online module or watch the recording of the webinar.
Watch the recording for 3 days after broadcasting.
Receive an assignment by email after watching the online training session.
Learn how to receive feedback of our trainers and experts.
Start shaping your own transition to economic independence.