Dorothy Winters
Programme manager Offshore wind
Amsterdam IJmuiden Offshore Ports (AYOP)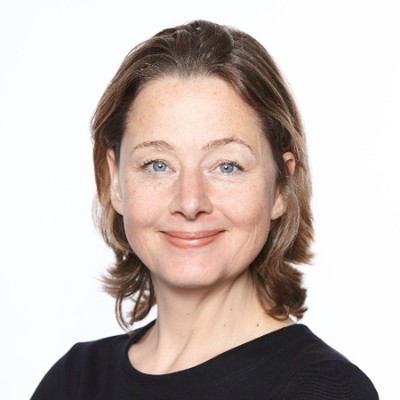 Introduction
Dorothy is the programme manager of offshore wind at the Port of Amsterdam. She thrives in the holistic approach to problems and in building collaboration among different individuals, companies and sectors.
Dorothy is a dedicated and creative change agent, focusing on energy transition and offshore wind.
Bring innovation to the wind industry
We believe wind energy has a potential to become a pillar in the economy. In a joint initiative between Port of Amsterdam and Amsterdam IJmuiden offshore ports, I designed a program to facilitate offshore wind developments, from space planning activities to workforce education, and from stakeholder engagement to strategic planning. We have created a cluster of players in the offshore wind industry, and we create business opportunities for them. For example, we have drafted an innovation agenda, connecting to demand from asset owners and building up on their strengths, to seduce them to take more innovative approaches.
Industry of the future
I have a background in marketing but I never worked in that domain. In the beginning of my career, I joined Port of Amsterdam authority. Then my job was in the business-to-business domain, that I found really interesting. Later on, I got engaged in logistics projects and came into contact with offshore wind. I saw an opportunity in the future of this industry, so I continued in this domain. It satisfies my curiosity and love for learning. Every day I am learning something new and that gives me energy.
Lateral thinking for the change maker
I am a lateral thinker. I have all pieces of information in my head, but I do not connect them with a straight line. I see all and take a holistic approach in this way. I contribute to the discussion with my mindset. I am creative to achieve the goals and never stop at first resistance. I love to have a bit of complexity in my job.
I see my self as a change agent. I am a small particle and part of the change, and I have vision for this region. My ambition lies in making change. I want to bring the goal oriented change that everyone needs, in any industry that is flourishing in the path of energy transition.
Let's change the system
In The Netherlands we want to add 1 to 2 gigawatt to the installed capacity of offshore wind farms, but you have to involve all stakeholders, you need to think about the environmental aspects and you should work on the technology. The situation is so complicated.
Use the situation to your benefit
I have some masculine traits. When you are one of the few women and you use a little flare, it is often easy to get the message across. In this way, gender dis-balance actually helps me! However, I do believe that companies need to invest in gender balance, because that is how a business can be sustainable.
As a young woman you might get annoyed when people treat you differently, but when you are senior, you can play with it! Catch people with their clichés and turn them around in your favor.
Action plan
I think women should focus on having a career orientation plan. We should express ourselves and talk about our achievements. We must help each other and the younger generation. We should be a good role model and a good peer for each other. And please, go out and see what can you do to break some biases!