Support 75inQ and focus on what really matters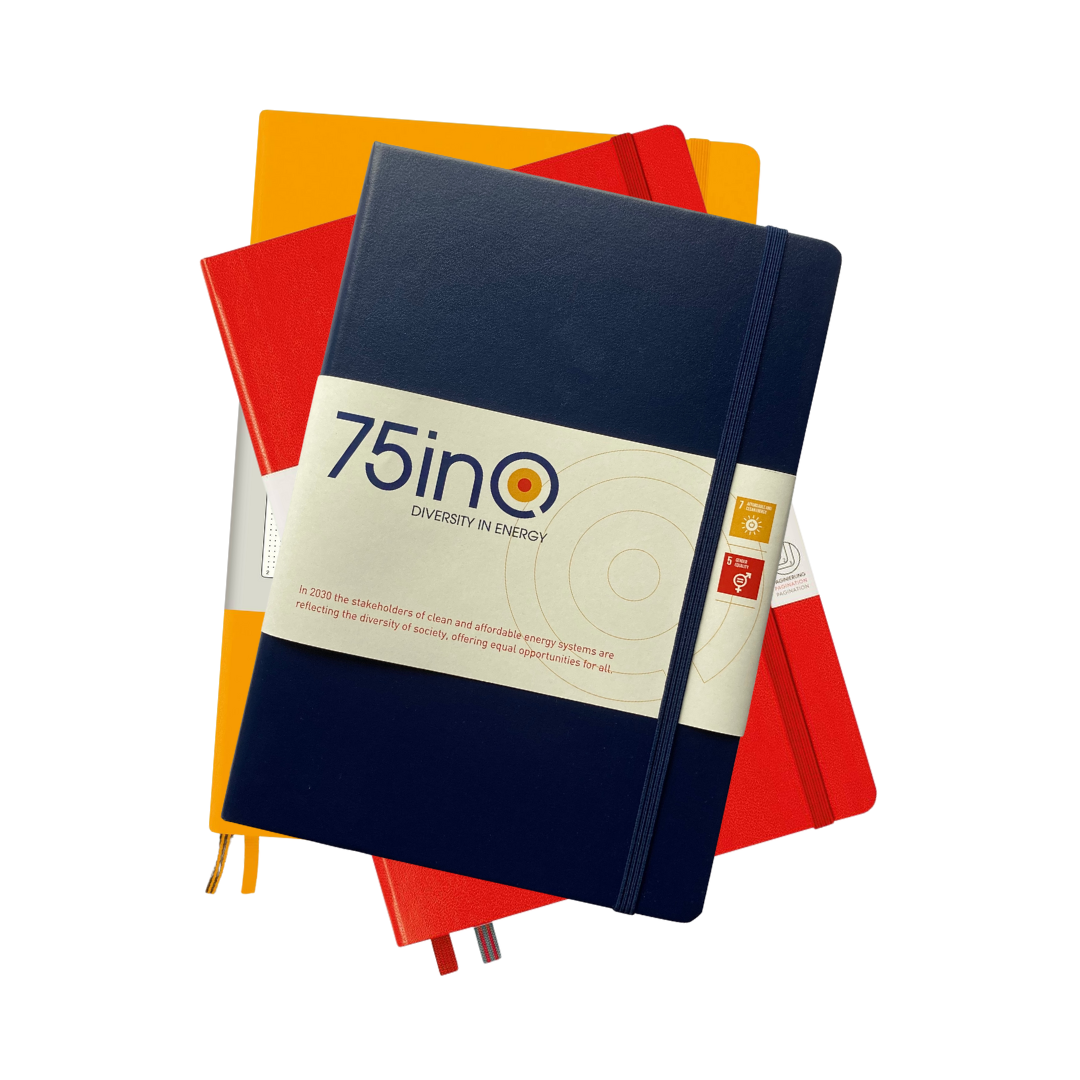 By getting started with your bullet journal, you bring focus to your daily activities.

In addition, thanks to you, we can take another step with 75inQ.

In this way we ensure that the energy transition can accelerate with more gender equality at the table.
Focus and focus on what matters.
For yourself or as a gift!
Leuchtturm1917 A5 Bullet Journal. We can't do without it anymore!
Known from The Bullet Journal Method (Ryder Carroll).
Stylish SDG color in a sustainable jacket.
With this purchase you sponsor the mission of 75inQ.
The 75inQ Foundation has ANBI status and is recognized as a charity by the CBF
More news